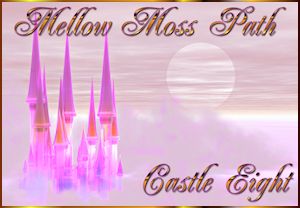 Welcome, stampers!!!..whether you are one of my regular visitors or you are visiting my blog for the first time as a Royal Blog Tourist. ..welcome! I am happy to have you visit. You may have linked to me from another princess's blog or you may have just begun the tour here. Either way..sit back and enjoy the many colors and styles of the princesses on our tour.
For this tour each blogger was asked to select a stamp set to feature in her posts. I decided to use a set I had never used before. I challenged myself to use the Simply Sent Card Kit called No One Like You.(pg 171 of the current IBC) I did not make use of the other materials in the kit..I decided to trully go "out of the box"!
This stamp set has one primary image which I used to make a 3D flower on the right side of the card. Since there were no leaf stamps in the set, I made use of the flourish as the leaves; the stem is ribbon. I love my Big Shot so I used it to make the medallion on the left.
Then I decided to play a bit with the layout and images and see if I could make a similar card with a very different mood. Here is what I came up with...
Next I made an embossed picture frame in white ....
If you enjoy working with white, can the challenge to "do" black be far behind? Here ya go!!
Finally, I went to a 3D project... they are my favorites....treats...boxes...containers!! This is a DVD tin for storing my finished cards.
If you want to return to the RBT website home page for any reason, just click the coach icon at the top right.Otherwise, click one of the red slippers below to go to either the next blog or the previous one. Thanks for visiting my blog.

Peggy